Research to improve strawberry pest arsenal
February's NZ Grower magazine published a story on the strawberry growers field day held in January 2020 at the McIntyre's strawberry farm in north Auckland. At the field day information and preliminary results on the SFF project "Future-proofing thrips management in strawberries" was shared with participants.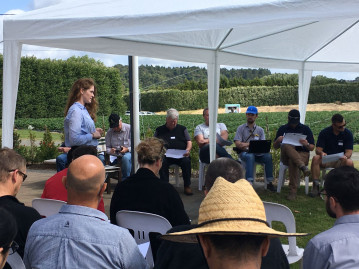 Growers also heard from Dr Paul Horne, at IPM specialist in Australia, who's visit was funded by support from AGMARDT.
The morning was rounded up by Chris Thompson (from Bioforce) and Peter McIntyre talking about field trials they have been conducting using biocontrols and a walk of the trial blocks.
You can download the article by clicking here.